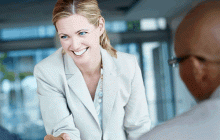 Young entrepreneurs have never had it so tough. Reduced funding and investment opportunities combined with a lack of government assistance in a number of legislative areas mean young entrepreneurs have Olympic hurdles to jump before they even get off the starting block. Thus, it goes without saying that good advice is invaluable to young entrepreneurs, which is why we have put together this list of top tips from industry insiders that if followed, are sure to get any young firebrand off to a good start.
Pick and Choose
It is a common misconception amongst young entrepreneurs that all opportunities should be seized with both hands. While this may be true for the good ones, most of the 'exciting,' 'unmissable' ventures pitched to you will be duds, and so the first thing you must learn to do is pick and choose the right ones.  Be sure to focus on areas where you have particular knowledge or strengths and be sure to keep projects limited – ultimately you want quality over quantity.
Pitch it Right
You never know when you're going to run into your next big investor or customer, which means you should always have a concise business pitch at the ready. What you're looking for is something, short, snappy and enticing that encapsulates what your business is about. And play it cool – no-one likes a hard sell.
Network
This is possibly the most obvious, yet the most neglected rule of entrepreneurship. The absolute key to the success of any business lies in who you know, not, as they say, what. And it's not just contacts you want to cultivate, its mentors, advisors and honest people that will tell you when you're about to make a huge mistake.
Keep Cost's Low
Whether you're Paris Hilton or just an average Joe, if you're starting-up a new business venture you need to keep costs low at the start. Building a business is not about flashing the cash on extravagant offices, company cars and client lunches – it's about building a solid reputation for your company and product which only comes with hard work, perseverance and time. If anything, acting like a baller from the start will guarantee failure.
Be Adaptable
It doesn't matter how many books you've read, or even how cast iron your business plan is, the only thing you can be 100% sure of is that things will go wrong. Always. However, rather than worry about this, you need to see it as a positive thing – after all, there is nothing more informative than the learning curve. If you find yourself facing failure, take what you can from it and apply the lessons learned to your next venture. There is no room for arrogance or pig headedness in business.
Don't Bank on the Money
No early business venture should ever be reliant on huge amounts of capital to get going – if it is, it will fail. This is because investors generally don't invest large sums in anything they cannot guarantee a return on – would you? Any business idea should be simple, cost effective but with potential for large growth so that when it does become successful, you can get those fat cats on side and expand.
Don't Go Down With the Ship
If you have a great business idea, and if you've followed all the rules, well, it is still highly likely that it will fall flat – that's business. So, the most important thing you must learn as a young entrepreneur is when to cut your losses and in good time. Going down with the ship might have been right for Edward Smith, but in business, martyrdom is to be avoided at all costs. Refer back to point 5 and move on.
Author
John is a part-time teacher, father of three and freelance business and technology writer. He has written a number of articles on issues affecting small businesses and entrepreneurs as well as a number of pieces on consumer electronics. He has also worked with two UK payday loans lenders creating content for their websites as well as general press releases.
About the Author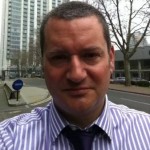 Mark Jefferson is a seasoned commercial finance professional with over 25 years' experience in financial services, much of that spent providing funding to SMEs. Mark has worked with many other firms in a similar situation to yours. Call Mark on 01451 832533 and you can also follow him on Google+