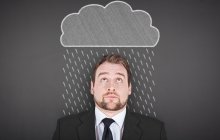 When the media announces the latest company that is on the edge of going into liquidation it does not become a surprise anymore as more and more companies are struggling as consumers are turning to the internet for their shopping needs.
It is not just small companies that are struggling but some of the largest and well established brands are in trouble as we look at some of the company failures of 2011 in detail:
Barratts
Also known as Priceless, a footwear retailer with 191 stores and employing 3,840 employees.  Barratts have been struggling for some years and finally went into administration in December 2011.
Comet
Comet at one point used to be one of the biggest electrical groups and competitors included Currys and Dixons.
Walmsley
This well established furniture retailer that was set up in 1933 went into administration in September 2011.  Approximately 38 stores have already been closed with the remaining stores being bought by equity group SKG.
Floors-2-Go
This retailer of primarily wood flooring was established in 1999.  It is the second time this retailer has failed, the first time was in 2008.  Previously to 2008 the retailer had 132 stores and 53 were sold in 2008.
Jane Norman
This popular fashion chain has 90 stores.  It unfortunately went into liquidation at the end of June 2011.  1,600 jobs were at risk.  This was due to the chain being badly affected by the economic climate and a very bad Christmas period.
Habitat
Most of the stores are closed or closing. This well established brand employed 900 employees but now remaining as a brand within Homebase.
Focus
The large DIY chain has 170 stores employing 3,919 employees, went into administration in may 2011.  It merged with Do-it-All some years ago.
Oddbins
The wine merchant has gone into liquidation with all 400 of its jobs at risk.  Some stores may survive either as standalone stores or as part of another chain.
The Officers Club
This discount fashion store has gone into liquidation for the second time.  Half of its stores have already been sold to a young fashion retailer, Blue Inc. Officers Club.  It employs 900 people within 102 stores of which 400 employees and 46 stores have transferred to Blue Inc. Officers Club.
Henleys
A young fashion chain went into administration in March 2011.  18 of its stores were closed and 200 employees losing their job.
Arrogant Cat
Fashion chain loved by celebrities including Mischa Barton, Lindsay Lohan and Kate Price, this chain went into liquidation in March 2011.  It had three stores.  There are no redundancies planned and Arrogant Cat expect to find a buyer.
Birthdays – Ireland
This retailer owned by Clinton-Cards has 14 stores in Ireland.  It has voluntarily gone into liquidation.  Please note this the failure of this company does not affect the UK brand.
Fenchurch
This fashion retailer has 4 stores and also has many department store concessions.  The company went into liquidation in March 2011.  All employees have unfortunately been made redundant.  And even more unfortunate was that employees were not aware of the failure of the company until they read an advert in the Financial Times that the company was being sold.
About the Author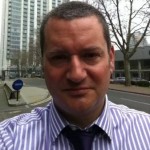 Mark Jefferson is a seasoned commercial finance professional with over 25 years' experience in financial services, much of that spent providing funding to SMEs. Mark has worked with many other firms in a similar situation to yours. Call Mark on 01451 832533 and you can also follow him on Google+