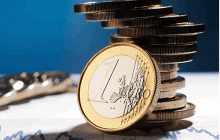 It goes without saying that every business is subject to numerous risks. No matter the sector; no matter the product, there are always risks involved. Even in an industry thought for many years to guarantee profits such as Crude Oil production, financial risks are imminent. Financial risk assessment takes a look at all the areas where your business is vulnerable, with the aim of hedging those components. This is important as you cannot protect your business from a danger you never saw coming. As important as this is, most businesses operate without having performed a detailed risk assessment. The major benefit of a financial risk assessment is that your business has a higher chance of staying or becoming successful. The other benefit is that it keeps you one step ahead of the competition, as they will be factored into your assessment.
What Areas of The Business Should you look into?
The first areas to examine are the areas you are most vulnerable, which would usually be your supply chain and your customers. If you run a business with an infinite number of suppliers with great prices then this would not be much of a concern. You would however need to assess how quickly you can move from one supplier to the next, and the burdens involved with that. If you also have a product with incredibly high demand, then losing your customers might not be much of a financial threat. For most businesses however, this is not the case. You might want to diversify your suppliers or have some other contingency plan in place.
Your managerial and business structure can also be a huge financial risk. For instance if you rely on only one individual to keep the company running, what do you do when that person is no longer available? This is often the case with small businesses, and some larger ones, where the operations are handled by only one manager.
Your Financial Risk Assessment will determine Your Insurance package
Hurricanes and floods are not easy to predict, so it is hard to assess this properly for insurance purposes. But things such as health care, building and contents insurance for example shouldn't be done without proper evaluation. In order to save some, you could be leaving your business wide open to unforeseen circumstances which could seriously harm your finances, reputation or legal standing. When you purchase a new computer and transfer all your data on to it for example, it immediately becomes more important than all the others. This new pc may not be covered by your previous insurance policy. More importantly, your data might not be properly protected from theft or damage. Storing your data in a bank vault might seem a bit excessive, but only your financial risk assessment can reveal that.
Cash Flow Projections For Financial Security
As the saying goes 'If you fail to plan you plan to fail'. Not having accurate cash flow projections for the short and long run is too big of a risk to live with. Improper planning has been the downfall of too many companies the world over, but it can easily be prevented. Knowing what exactly would be coming in will hedge you against a myriad of financial risks. A misstep in your projections could mean you are investing too much in certain things and spending too little on others.
Who Should Perform Your Risk Assessment?
There are a lot of professionals more than willing to carry out a financial risk assessment for your business. It could be done by a recent university graduate, or a long standing firm. Your best option is to have it done by a company with a proven track record. What is better is to have it all done for free! Business Recovery can do your risk assessment for you, and ensure that your company is protected for the long-haul. At Business Recovery we believe that short term gain should be followed by long term gain, and not one or the other. The success of your business is vitally important to you, so let's help you keep it that way. Call us now to know more.
About the Author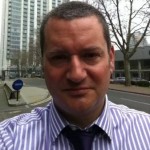 Mark Jefferson is a seasoned commercial finance professional with over 25 years' experience in financial services, much of that spent providing funding to SMEs. Mark has worked with many other firms in a similar situation to yours. Call Mark on 01451 832533 and you can also follow him on Google+