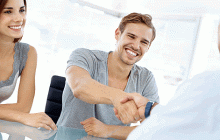 A huge reason why small companies fail to succeed and often fail after the first couple of years of trading is due to cash flow.  It is difficult for a small business that has limited funds to succeed as most of it is often tied up in marketing and investment to be able to grow.
There are solutions that can be undertaken and should form part of a business recovery plan if one is required.
Invoice Finance
In simple terms invoice finance is a method used to improve a company's cash flow and to optimise it so that the peaks and troughs of cash collection are removed making it easier to manage cash.
Many people forget the importance of an invoice, it is an asset that is very flexible.  Invoice finance offers a fantastic solution.  What is the point in having money tied up in invoices when an initial payment can be received straight away.  This initial payment from an invoice factor agent is usually up to 80% of the invoice total.   The remaining money is repaid once the customer has paid the invoice to the invoice factoring agent.  It is worth noting that the remaining money will be repaid less a service fee.
There are two parts to invoice finance; invoice discounting and factoring.
Factoring
A full service is offered which includes funding of up to 90% of the invoice value plus providing a credit control solution by taking onboard a company's ledger which includes statements and sending out letters.  This can be a great tool for many businesses as most small businesses are too small to have a fully functioned credit control facility and don't want to ruin established relationships with customers chasing payments.
This does not work for some companies as it takes away the control of the sales ledger.
This also makes the perfect product for new start-up companies as it does not require a company to have been trading for a full year.  i.e. production of a set of accounts is not need as the funding is based on the status of outstanding invoices as well as the credit strength of the customers.
As the credit control function is taken away it allows management of small and new companies to concentrate gaining business and concentrating on their current customer base.
Invoice Discounting
This is often a tool used by medium to large companies as an alternative method to obtaining finance to traditional methods such as overdrafts and loans.  This differs to invoice factoring as it offers funding only and not a full factoring product.  The credit control function still stays in-house.
In practice invoice finance works in the following manner:
Invoice customer once a business has completed contractual agreements.  Meaning delivery of goods or service is complete
Copy of invoice is sent to the client/customer as a method of asking for release of payment
Notify the invoice finance agent and they will forward a percentage of the invoice value as per agreement which is dependent on whether invoice discounting or factoring has been chosen
About the Author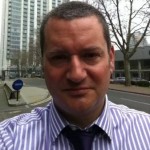 Mark Jefferson is a seasoned commercial finance professional with over 25 years' experience in financial services, much of that spent providing funding to SMEs. Mark has worked with many other firms in a similar situation to yours. Call Mark on 01451 832533 and you can also follow him on Google+