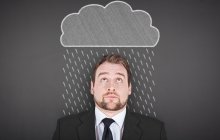 Although a business would go into administration if when they are unable to pay their debts (insolvency), it doesn't necessarily mean the end of the world. In fact, an administrator will make it their interest to keep the company running and trading as normal, if they can. In this case, Administration may be seen as a form of restructuring to get the business back on track. Administration is an alternative to liquidation, although in the worst cases liquidation may be the only thing to do.
There are numerous examples of businesses that have gone through the administration process and are now stronger than ever. You may not know who (most businesses don't want people relating their company to Administration) but trust me, its shows the positive power of the Administration process.
 Who is involved in Administration?
Once a company is unable to pay its debt, or its total assets are less than its liabilities, it becomes insolvent. This leaves a broken company which has a whole load of creditors wanting their payments.
Instead of liquidising, or selling all of the assets and property of the business, there may be another way of paying off creditors whilst still keeping the company alive. At this point either the company director or key creditor takes action to file for Administration case to court.
Administrators are agents for their own company but are also an officer of the court, with a legal background and licence to be an Insolvency Practitioner. Their primary focus is paying the business' creditors, but they will also aim to be a type of rescue mechanism to keep the business going.
 What happens now?
Once the Administrator takes over, they receive full control of the business. The business now benefits from immunity of creditors who may take legal action against the company to receive their owed money. This gives time to check what has gone wrong with the business and hopefully find a fix.
The operations of the business will be assessed. If there is a way to restructure the business to be profitable again the Administrator will find it. They will have an experienced team behind them to help assess the operations of the business.
A similar strategy will also be used for the business' finances. This may involve bringing in new forms of finance and scrapping existing finance techniques that are not working.
Where could the business end up?
The insolvent business may then end up in a few different scenarios. The main resolutions from administration include:
Re-capitalisation – this is where the creditors exchange their debt for shares in the newly restructured company.
Sale to a new owner – a new owner may now be interesting in taken on the restructured business and offer new funding.
Demerging – the Administrator may think that the company is not going to be able to survive and so use a form of liquidation called demerging. This takes all of the sellable assets and property of the company and sells or trades them to pay creditors.
So whilst there is a bad press associated with Administration, it can be a useful weapon to tackle insolvency and bring life back to a business. Looking at the Administration process as a form of restructuring can help you understand what is involved which will help you to work better with the skills and experiences of the Administrator – providing you with a reformed business to run once again.
About the Author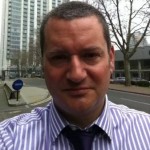 Mark Jefferson is a seasoned commercial finance professional with over 25 years' experience in financial services, much of that spent providing funding to SMEs. Mark has worked with many other firms in a similar situation to yours. Call Mark on 01451 832533 and you can also follow him on Google+