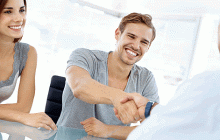 You might be wondering what it takes to keep a positive cash flow. It's simple – ensure that your cash inflows at a set period are higher than the cash outflows. Positive cash flow doesn't necessarily mean profit but a careful management of revenues and expenditures.
By keeping enough stock of raw material and/or finished products, your business might enjoy persistent positive cash flows. Also, it's important to keep track of your sales and avoid shortages. As Christmas approaches, it's important for you to understand the importance of keeping a positive cash flow.
 The importance of positive cash flow management.
Cash flow is the core of any business, irrespective of its size. Typically, cash comes from sales of products and services, receivables payments and the sale of business assets. The principal aim of keeping a positive cash flow is to have available cash in hand which prevents you from approaching banks for credit facilities.
Many small business owners often ignore the importance of cash flow management. According to most of them, as long as more cash flows in than the total expenses, their business seems to be in a suitable position. This exposes them to several cash flow difficulties.
Cash flow can also enable your business to meet its legal and debt obligations. Cash flow management also enables you obtain external funding at the best possible terms. There are several ways in which your business can improve its cash flow; collect receivables payments, secure short-term loans to cover day-to-day overheads, increase your cash sales, improve your credit rating by managing your debt and invest your cash reserves.
However, if your business sells on credit terms, an invoice finance facility could significantly boost your cash flow.
 Advantages of positive cash flow
The main benefit of positive cash flow is that you have adequate cash to keep your business operating. This also means that you can allow for any unforeseen contingencies such as a loss of supplier.
With a positive cash flow, you are able to ensure timely payments to your creditors which will also have a positive effect on your credit rating. This opens your doors to all sorts of credit facilities. However, once your business has the appropriate cash, you might not see the need to borrow.
A shortage of cash flow prevents your business from taking advantage of early supplier discounts and in a worst case scenario, loss of assets.
Positive cash flow could enable your business expand and in some cases diversify so that your business can grow substantially.
About the Author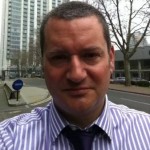 Mark Jefferson is a seasoned commercial finance professional with over 25 years' experience in financial services, much of that spent providing funding to SMEs. Mark has worked with many other firms in a similar situation to yours. Call Mark on 01451 832533 and you can also follow him on Google+