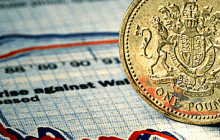 Key research conducted by pawn asset lender Borro shows that entrepreneurs require about £94000 in order to start-up a business. Furthermore, about 38% of SME owners polled revealed that they had to sink into their personal funds from their savings into the business.
As the general economic climate continues to hunt businesses, 10% of SME owners have secured short term loans in the last year to help maintain an adequate cashflow. Several businesses (42%) have had to rush to the bank in order to secure additional bank loans to cover their business once it was launched.
Have you ever thought of terminating your entrepreneurial dream of taking your business to higher heights? Apparently, some 46% of business owners have considered exiting their business either by selling their share or shutting down completely in the last 5 years.
The UK's move into its worst double-dip recession since the 1950's has affected small business owner's perception about launching a business as many SMEs have either had to dip into their pockets or queue up in the banks in order to maintain their shareholding.
A huge majority of business owners now turn to payday loan lenders to keep their business afloat in the rainy days.
Starting up requires capital
Fears over start-up costs appear to put people off from launching a business as a huge bunch of SME owners are unaware of what will be needed to start up. Yes, the truth of the matter is that no matter what the latest trends indicate, you'll eventually have to cover the costs of PR, marketing and HR (even if it's just yourself).
Many entrepreneurs perceive their start-up to have an air-conditioned office, in-house staff and an Apple Macintosh Pro, but you really don't. A business can be launched on a very tight budget.
A handful of successful firms started on a shoestring as they kept costs down before income started coming in. you can make considerable savings by working from home rather than renting the top floor in a 10-storey building.
Throw in a few YouTube videos, launch a Facebook page and a Twitter account and that's about it for online marketing. Hire freelance staff and the same job can be done on a pay-as-you-go basis.
All is not gloom with the appalling stats
The Borro stats above show how UK small business owners struggle to keep their heads above water as the business world continues to operate with uncertainty.
However, the good news is that we at Business Recovery have worked with start-ups and know the areas of your business where we could make recurring savings to your existing overheads.
This could commence from setting up a precise and professional business plan which could act as a roadmap for your business as well as aid in acquiring finance from angels and lenders.
Our strong partnership with leading lenders in the marketplace has seen us help start-up companies grow into mediocre and industry heads via factoring and financial restructuring. Whatever situation your business may be facing, call us on 01451 832533.
Additional Links:
http://www.creditsure.co.uk/blog/index.php/tag/borro/
=
About the Author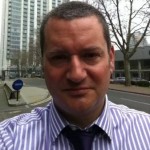 Mark Jefferson is a seasoned commercial finance professional with over 25 years' experience in financial services, much of that spent providing funding to SMEs. Mark has worked with many other firms in a similar situation to yours. Call Mark on 01451 832533 and you can also follow him on Google+