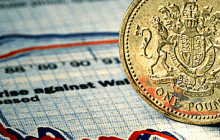 Instead of running to the bank every time your business is in trouble why not come to a business consultant instead? The banks job is to give you money and make you dependent on them; our job is to show you how much money you already have, and to make you self-dependent. If your business is already bankrupt, there is a limit to how much your bank can help you. But before you decide it's time to close up shop and call it quits, let us show you why you can and should stay open.
Understand the True Value of Your Assets
One of the things we specialise in is helping our clients realise just how much leverage they possess, by unlocking their asset potential for heightened returns. Our asset finance product looks at the true value of your property, business owned vehicles, stock, machinery and other items in your possession. Our experts will show you how you can get cash from your assets, whilst still keeping them in the business.
Improve Your Cash Flow by Restructuring Your Finances
How you borrow money and how you repay it might be causing unnecessary strain on your firm. If this is the case we can show you where the problem areas are and how to fix them. It may seem like you have exhausted all your options, but only until you meet with us. By making changes to your financial structure you will gain the financial freedom you need to kick-start your business. It may be that the contract you signed with your lender is flawed, or you are over-spending in certain areas. Whatever the case may be, we will locate the issues and show you the solutions. Call our experts now for more details.
From Bust to Boom
By taking advantage of the full range of services we offer, you will move your business out of bankruptcy and into profit. Every business can be made better, stronger, more efficient and less tasking. The road to your recovery is here, and we want to help you get there. Call us now, and begin to experience the joys of running a successful business once again.
About the Author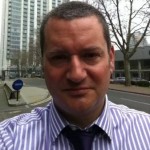 Mark Jefferson is a seasoned commercial finance professional with over 25 years' experience in financial services, much of that spent providing funding to SMEs. Mark has worked with many other firms in a similar situation to yours. Call Mark on 01451 832533 and you can also follow him on Google+