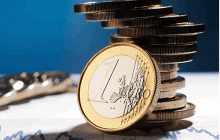 An independent survey of business owners conducted showed that 8 out of 10 business owners don't feel like they have their business' cashflow under control. A further 79% admitted to not knowing what their cash balance would be in 6 months' time.
The axiom goes: 'Cash is king' and 'cash is the lifeblood of every business', yet many entrepreneurs seem to ignore the major role a healthy cashflow can play in their business.
Not being able to master the financial side of your business is a recipe for failure. It's like riding a horse in a foggy climate where you realise you don't have a clear vision of what's happening in front of you or behind you. Consequently, you slow down hoping that it would become clearer.
In business, you need to adopt a realistic view into the financial impact of your management decisions in order to turn the odds of success in your favour. It's either you take control of your finances, or it will take control of you.
 Small business management requires a thinking cap
Based on the survey conducted, smaller businesses and start-ups are typically victims of the cashflow finance dilemma. Small business owners have a million and one things under their belt. They're in charge of accounting, operations, supplier management, finance, Human Resources and just to cite a few.
Human beings like we are, the tendency is to ignore some of the major roles in favour of other pressing issues. Often times, it's the accounting and financial aspects that are sacrificed in favour of quality customer service or marketing.
As time elapses, you're increasingly less concerned about what's going on with the cash figures. This may be because you have allocated personnel or accountants to look after your financial statements.
 Master your finances
Surely, an ambiguity about cash figures would drag you down as you'll spend the majority of your time worrying about cashflow problems rather than grow your business via customers and marketing.
Running a business requires you to make decisions and financial commitments as the clock ticks. Having accurate figures in mind is what gives you an edge over your competitors when it comes to decision making. Ask yourself the following questions: Can I really finance these business decisions I'm making? Would there still be sufficient working capital to cover the business?
If you fall among the business owners who're unaware of their cash figures, you should expect to know your current and future cash balance based on accurate projections.
At the end of the day, it's important to stay on top of your finances and never run out of cash. Adequate cashflow is the single element that can prevent your business from sinking into administration or potential insolvency.
Speak to specialist business recovery specialists who handle thousands of insolvency cases and companies in financial dilemma as they might plug you out of your hole. By injecting funds into your business, your rollercoaster ride to success might just be about to take off.
Additional Links:
http://campbellphilip.typepad.com/blog/2012/05/heres-why-you-feel-so-uncomfortable-about-managing-your-cash-flow.html
About the Author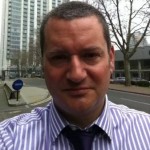 Mark Jefferson is a seasoned commercial finance professional with over 25 years' experience in financial services, much of that spent providing funding to SMEs. Mark has worked with many other firms in a similar situation to yours. Call Mark on 01451 832533 and you can also follow him on Google+