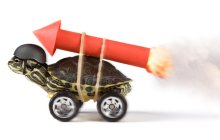 For every complex business problem there is a simple solution. Most consultants want to make the solution seem more difficult in order to charge more for their services. Here at Business Recovery we treat our clients the way they deserve. With all the costs and fees that come with running a business, who needs the extra financial burden? That is why our methods are cost-effective, and our clients keep coming back for more. We also look at the full picture, so our solutions take into consideration other aspects of your operation, so we make sure it is the right fit for you.
Your Budget IS Your Business
One of the ways we make businesses more efficient is by evaluating and improving their budget structure. A business will always run into trouble if the budget isn't well organised. If you find yourself making less money (or even more money) than you expect, you must review your budget. Making less money is a problem for obvious reasons. Making more money might mean you have underestimated certain assets or products. This could be a problem in the sense that when the extra money comes in, there is no plan in place to make it become more useful for your business, and so it would be easy for it to fall into the cracks and not fulfil its potential. Instead of buying more expensive bottles of champagne for your monthly parties with the surplus you earned, reassess what other benefits you can get from it.
Keep Your Expenditure in Check
A major issue with bad budgeting is of course over spending. Just because your company needs a new computer doesn't necessarily mean you need to go and buy one right away. Go back to your budgetary allocation for computers, and invest accordingly. If you allow your spending to go beyond what you have budgeted you will incur cash flow problems fast! As much as possible always spend within your budget. You might be wondering how to do that giving the constant flux in inflation rates and other market forces, but it is possible and we will show you how.
Allocate Funds Appropriately
How much money have you allocated to the various components of your business? Have you allocated too much or too little to certain key areas? For example, if your business can do without a top of the line computer with more hard-drive space than you'll ever use, then do without it. It might not be that much of a financial difference to your firm now, but it adds up. If you have allocated £250 more than you should for computers for example, you can add that money to your advertising budget. This could get you a few more pages of Newspaper advertising, or a few hundred more flyers etc. depending on how you advertise, and just like that a lot more people are aware of your business. So a figure seemingly as little as £250 can make a significant difference for your business. You can see from this illustration that once you get into the thousands of pounds, you will begin to witness unprecedented growth. If you want to know how efficient your budget is, call us now and we'll get you on the right track.
No Budget? No Problem!
A lot of business owners decided one day to follow their dreams and passions and just go for it. You may have done this with an in-depth understanding of business management or with no knowledge at all, and so you've been operating without a budget. Our team will work with you to create a budget that will ensure your business starts running smoothly. At no point will we leave you in the dark with the calculations and organisations, but we will take the time to train you and your staff to continue doing the job effectively. Our aim is to make your business more sustainable and self-sufficient.
Don't Risk Your Companies Financial Future
There is a limit to how well a business can do without a finely-tuned budget, let alone without any budget at all. So even if you think your business has been doing okay without a budget, once a working budget has been implemented your business is bound to improve in numerous ways. This will stave off bankruptcy and other financial challenges afflicting other businesses. Call us now to find out more.
About the Author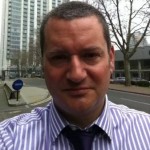 Mark Jefferson is a seasoned commercial finance professional with over 25 years' experience in financial services, much of that spent providing funding to SMEs. Mark has worked with many other firms in a similar situation to yours. Call Mark on 01451 832533 and you can also follow him on Google+