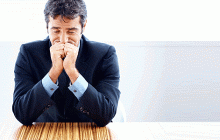 One in three owners of a small business in the UK has lost the spark of enthusiasm that drove their start-up. A quarter of business owners are seriously thinking about giving up on their commercial ventures and going back to being employed by someone else.
These are some of the findings of the latest Aviva SME Pulse research, which surveys 500 firms every six months. The current findings show a decline in confidence since July 2011, when one in ten firms feared they could go out of business if trading conditions did not improve.
It's no surprise that many business owners crave the security of a regular salary over the inconsistent income from self-employment. Half of those surveyed said they had reduced the level of drawings from their business, with firms in the catering sector suffering the worst.
Money worries hampering growth
The research revealed that one in two firms has not approached their bank for funding. Combined with the number of business owners who are taking less money from their firms, this suggests that many are relying on their own cash to survive, and this in turn could hinder growth.
Of this increase in 'self-funding', David Bruce, commercial and product manager at Aviva said: "This could be forcing them to focus more on the day-to-day operations than on planning for the future."
Typically, expansion comes from a fresh injection of working capital. If this isn't happening, and firms are not growing, it's no surprise that the owners are becoming tired of what's becoming, for many, a battle for survival.
If your firm is struggling with cash flow problems but you don't want to give up, talk to Business Recovery  about alternative methods of funding which don't involve getting into more debt. Call us now on 01451 832533.
 Opportunities exist even in tough times
While research such as this paints a gloomy picture, there are plenty of firms who are growing. They are taking up positions for success now in order to capitalise on them when the economy bounces back.
Many of these businesses are taking advantage of newer forms of cash flow finance, such as invoice factoring. Factoring effectively allows them to get paid the moment they raise an invoice, giving them extra working capital to invest in continued growth. The reluctance of some firms to invest in their future is allowing more forward-thinking entrepreneurs to steal market share.
About the Author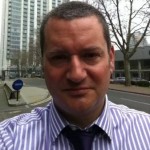 Mark Jefferson is a seasoned commercial finance professional with over 25 years' experience in financial services, much of that spent providing funding to SMEs. Mark has worked with many other firms in a similar situation to yours. Call Mark on 01451 832533 and you can also follow him on Google+