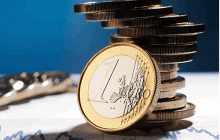 Being in debt can not only be stressful but also complicated.  There are many ways to tackle debts that are unmanagement.  The solution that best fits you depends on your circumstances.  The different options should be explored before making a final decision.
When the stresses of debt is taking over a debt management plan can be the answer dependant on circumstances.
What is debt management?
A debt management plan is an informal arrangement with a creditor to repay back outstanding debts over a period of time.  The reduced amounts would be discussed between you and the creditor to find an amount that can be sustained over a period of time but should still be realistic.  The payment is determined by taking into account incomings and essential outgoings.  It is based on what can be afforded by the individual.
A debt management plan can be arranged between you and the creditor or the use of  a debt management company to act as the middle man.
The purpose of a debt management plan is to ensure all unsecured lending is repaid, therefore the reduced payments will mean the time to repay is usually longer.  When making payments if both you and the creditor are happy with the regularity of the payments the plan will continue until all payments are made.
Alternatives to a debt management plan is a IVA or becoming solvent for individuals, and to go into administration or liquidation for a business.
Is debt management right for me?
A debt management plan is an option for those where:-
Cash flow issue is only short term and something that will resolve over the next few months
The need to remove the pressure from creditors
Struggling to meet current repayments but still want to pay off debt
Not looking to take out further loans in the future
Benefits of a debt management plan?
1. Flexibility
The main benefit of a debt management plan is its flexibility.  As circumstances change so can payments.  There is often the option to make extra payments.
2. Taking action
Be contacting creditors or a third party agent, a level of responsibility is demonstrated.  By facing up to the fact that debt does not have to take control and to face debt head on, the problem is already halved.  Admitting that you are in debt is a big enough challenge in itself.
As with any debt solution, whether this be a debt management plan or something else there are always downsides.  Failure to meet a monthly payment that was agreed can mean legal action being taken.
This can mean that interest payments and the amount paid in the long run could be substantially more than the original amount.  As with any defaults in payments credit score can be damaged quite significantly and sometimes resulting in credit from major high street lenders very hard and in some cases impossible.
For those that are struggling with payments, the big advantage of a reduction in payments can easily outweigh all the disadvantages there are.
About the Author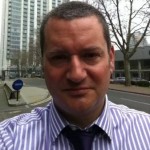 Mark Jefferson is a seasoned commercial finance professional with over 25 years' experience in financial services, much of that spent providing funding to SMEs. Mark has worked with many other firms in a similar situation to yours. Call Mark on 01451 832533 and you can also follow him on Google+