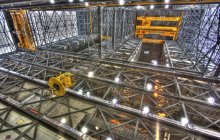 Equipment finance is a common tool used by lots and lots of companies as part of a business recovery programme, as it can help improve cash flow and also improve working capital.  It typically involves a lender giving a business finance that is secured by a piece of equipment.  This works for those businesses that are finding it hard to get finance because the equipment is used as security and if they default on payment the equipment will be taken away.
This also works well for the lender because as previously advised they have security rather than supplying a unsecured loan and if the business was to default they have to wait in a long queue of creditors in order to get payment back which most of the time does not happen.
When a lender offers monies that are secured against equipment the amount financed cannot exceed the collateral value.  The reason for this is because if the borrower defaulted as advised earlier the equipment would not cover the value of the outstanding payments due.  Another term of lending is that the length of the loan cannot also exceed the length of the economic useful life of the financed equipment.
Equipment finance is common for those businesses that struggle to source traditional funding.  So this option is fantastic, especially for start up companies.  It is now possible to have the equipment needed to function.
Most finance providers will assist with the purchases of equipment from as little as £1000.  Equipment includes plant and machinery, computers, furniture and vehicles.  It is worth noting the equipment finance can sometimes work out cheaper than other traditional methods of finance.
This method is often cheaper than paying cash because payments can be spread over a set period.  Buying equipment outright can be very expensive and drains liquidity.  Equipment finance can also help cash flow as regular repayments over a time frame that suits mean that the cash flow looks healthier than one lump sum being taken out.  It is therefore a method of finance that helps keep money within the business rather than being tied up in depreciating assets.
This method of finance enables businesses to direct their cash towards other areas of the business such as developing new custom or working with current customers.
As with any finance there are lots of benefits but there are also those disadvantages to consider.  The main one being you don't own the equipment as it is a type of equipment rental.  With regards to cost it can be far more expensive in the long term.  Short term there will be lots of benefits as a lump sum of cash does not need to be paid out but over the long term the monies paid out for equipment finance will be far greater.  Each business considering equipment finance needs to identify whether this works.  There are lots of companies that cannot gain traditional forms of finance so take this huge disadvantage on board.
About the Author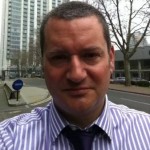 Mark Jefferson is a seasoned commercial finance professional with over 25 years' experience in financial services, much of that spent providing funding to SMEs. Mark has worked with many other firms in a similar situation to yours. Call Mark on 01451 832533 and you can also follow him on Google+