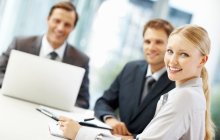 Business insolvency, whether as a sole trader, partnership or a limited company, can be messy and stressful. Your choice of insolvency practitioner can make a huge difference to the process, to the outcome and to the costs.
Most business owners have no previous experience of hiring an insolvency practitioner, and because of what they do, there is usually little enthusiasm for making the appointment. But if your business is running into serious financial difficulties and insolvency is looming, talking to a company insolvency practitioner is a prudent course of action.
Accepting the need for an insolvency practitioner
The first step in selecting an insolvency practitioner is acknowledging that you need one. It can be difficult for those running a business to accept that it is approaching, or has become, insolvent.
A firm is insolvent when it becomes unable to meet its financial liabilities. This is not necessarily the same as having cash flow problems, although there is usually a close connection between the two.
Once actual or potential insolvency is recognised, directors of a limited company have a legal responsibility to protect the interests of creditors. This is the point at which an insolvency practitioner is required.
Who can be an company insolvency practitioner?
An insolvency practitioner is always an individual, not a firm. They must be qualified, usually by taking and passing a set of specialist exams. An insolvency practitioner will usually be a qualified accountant or lawyer.
Only insolvency practitioners can carry out insolvency work, such as acting as an administrator or liquidator for a company, or as a supervisor for a voluntary arrangement or trustee in a bankruptcy.
Choosing the right insolvency practitioner
You can find a company insolvency practitioner through the Insolvency Practitioners Association or the government's Insolvency Service, or by talking with your accountant or solicitor.
It's important to understand the costs associated with an insolvency action. Before hiring a practitioner, discuss how costs are calculated in order to form an estimate of the overall price. However, cost alone should not determine who you choose to use.
Insolvency and its various outcomes, such as liquidation, administration or a voluntary arrangement, can be hugely complex. Find out what experience a practitioner has of taking firms like yours through the process, and what outcomes they achieved. Where possible, get references from previous clients.
Business rescue is often a key component of insolvency. The firm might have failed, but the underlying business is often recoverable. Find out what your options are for a phoenix company, pre-pack administration, or the sale of the business or its assets.
The best insolvency experience will often come from using an insolvency practitioner who can empathise with you. Working through the insolvency process can be hugely stressful, because of the financial worries and the challenges of negotiating with creditors, some of whom could be aggressive as they seek to recover as much as possible of what they are owed.
You'll want to hire a company insolvency practitioner who balances your interests with those of all the other parties involved, and is looking for the best outcome for all rather than just their fee.
About the Author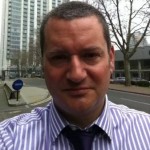 Mark Jefferson is a seasoned commercial finance professional with over 25 years' experience in financial services, much of that spent providing funding to SMEs. Mark has worked with many other firms in a similar situation to yours. Call Mark on 01451 832533 and you can also follow him on Google+