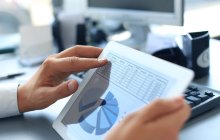 If insolvency threatens, the most important thing to do is not to panic. Take a long, hard look at your overall business, and see if it's possible for business recovery, or if you need to examine how to liquidate a company.
You can become insolvent if you have insufficient cash available to service debts which have come due, or if the value of your assets is lower than your debt liability. In the second case, if your business is otherwise profitable then it may be possible to negotiate with creditors to remain trading as a form of business recovery until you have gained sufficient assets to resolve the insolvency.
If the issue is one of insufficient ready cash, then you have options for business recovery. It may be possible to find a buyer prepared to inject sufficient funds to restore the business to solvency while retaining it as a going concern, otherwise you will need to look into how to liquidate a company, and consider if a partial liquidization of your assets will leave you in a viable position to continue trading.
At this point, it is important to understand the meaning of preference as applied to creditors, and the impact that it has on potential insolvencies. Preference is simply treating one creditor in a way different to the others, for example choosing to pay their invoices where others are unpaid, or agreeing additional security against their loans. If you subsequently are declared insolvent or bankrupt, creditors given preference can be forced to repay the amount given for equitable distribution amongst all of your creditors, and if creditors suspect that preference has been given they will often begin insolvency proceedings against you to protect their interests, halting any hope of business recovery.
Under most circumstances, engaging a business recovery specialist or insolvency practitioner will not be regarded as preference by the courts, providing that you can justify that their expertise was needed to attempt business recovery. Accordingly, you should seek a business recovery specialist as soon as you realise you are at risk of insolvency, and be reassured that their fees will not be counted as an attempt to avoid paying the debts of other creditors.
If insolvency is inevitable and business recovery is not viable, the insolvency practitioner will be able to advise you how to liquidate a company, and can assist you with voluntary insolvency without the intervention of the courts. This will allow you for far greater control over the methodology of your liquidation as well as saving you from additional losses in court fees, and should be preferable to and supported by your creditors.
Keep your creditors informed and advised at all times if insolvency threatens, it is only with their support that you will be able to enact a successful business recovery, and in the worst case their support will make the process of winding down your company smoother and less painful for all involved.
About the Author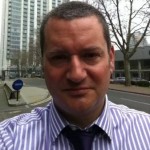 Mark Jefferson is a seasoned commercial finance professional with over 25 years' experience in financial services, much of that spent providing funding to SMEs. Mark has worked with many other firms in a similar situation to yours. Call Mark on 01451 832533 and you can also follow him on Google+