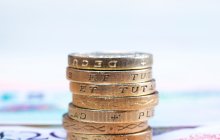 A Customer Voluntary Liquidation, or CVL, is in effect one of the last resort actions for any insolvent business unable to pay its debts before being forced into liquidation. If you are a business within insolvency, you may want to consider choosing a CVL over other methods of business recovery or termination. Yes it means that your business trading does end but it comes may be the most appropriate option for your circumstances.
Here is a list of reasons why a CVA would be an appropriate option for you:
1. Your company is insolvent;
2. A Customer Voluntary Arrangement is not an option;
3. You cannot see a viable future for the business;
4. You do have the determination and/or funding required to recover the business
If you are familiar with these four reasons with what is happening in your business, a CVA may indeed be the best option for you to take. Here is how it works.
How a Customer Voluntary Liquidation works
1. Shareholders resolve to a winding up petition
2. Creditors will likely seek an explanation as to why the business has become insolvent and what steps you are going to do to ratify the problem. It is at this point when you say you have no plan to save the business – a liquidator is now appointed.
3. The liquidator releases the assets, investigates the company affairs, reports the actions of the director (you) and finally distributes the funds in the necessary priority.
It is a reasonably simple process to kill off your business although you will be required to release all data about your business to the liquidator and answer any questions they may have.
The risks when undertaking a Customer Voluntary Liquidation
Through activating a CVA you put yourself at risk, depending on a few factors. You will want to look at your actions over the lifetime of the business as it is likely that the liquidator will investigate reasons why the business became insolvent. The assets you have will be sold off and sometimes at a significantly discounted price. Also, this action is not kept secret as a CVA will be advertised in two of your local newspapers.
How a CVA helps you, the Director
You immediately cease trading, so you avoid potentially bad trades which could occur in the future and put yourself at risk. You also have no more responsibility for the business other than giving what information the liquidator asks for.
Talk to an expert in CVA and benefit from advice on how to best go about beginning the CVA process and even discussing if a CVA is best for your individual circumstances – 01451 832533. It is a difficult time and we will make this as easy as we can for you.
About the Author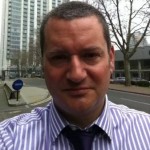 Mark Jefferson is a seasoned commercial finance professional with over 25 years' experience in financial services, much of that spent providing funding to SMEs. Mark has worked with many other firms in a similar situation to yours. Call Mark on 01451 832533 and you can also follow him on Google+