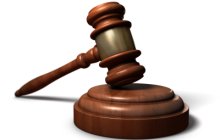 A Winding up Petition (WUP) is a serious and very real threat from an unpaid creditor. It is likely that you have been unable to pay a creditor on time and they have lost trust in you and your business, forcing them to take action. Considering a Winding up Petition can be proposed for as little as £750, it is a readily available option for creditors to pursue.
What is a Winding up Petition?
A WUP is an official course of action which is taken by a creditor of a company to demand payment for debts it is owed. This means that if you do not pay the debts you owe to the creditor you will be forced into compulsory liquidation.
There are few things which will happen during the Winding up Petition process:
The London Gazette will show an advert of the WUP,
Your financiers may pick up on this advert and put a freeze on all facilities. This means you will not be able to take any money from the bank or use other finance facilities such as factoring or invoice discounting.
If the WUP is left to take its course, your business will be forced into liquidation to pay the value of the WUP.
WUP Solutions
There are a few solutions to overcoming a WUP:
Pay the WUP value – if you are able to pay for the debts you owe, do it! This will mean the problems of the WUP are no longer in existence.
Negotiate Payment Terms – To increase the length of time before liquidation may occur, you may be able to negotiate and agree on a solution with your creditors for you to pay. See CVA section for more information.
Seek protection – the courts can provide you with temporary protection against the impact of WUPs.
Leave the WUP to take its course – and pay the price of liquidation!
The threat of WUP substitutions
As your Winding up Petition will have an advert placed in the London Gazette, there is always a chance for other creditors to become worried about your ability to pay them. So, whilst you may have been able to pay off the initial WUP creditor, any other creditors are fully in their right to take over the petition until you pay them as well! This can become a lethal cycle, potentially seeing 3 or even 4 creditors taking action against you.
What to do?
It's time to contact the experts who can help you overcome the problems associated with WUPs. Here at Business Recovery, we can help you to:
Source alternative methods of finance to inject capital so you can pay the WUP.
Find and source specialist WUP financers.
Assist you with the negotiations with creditors, providing expert guidance.
Discuss ways to ring fence the company against any further creditor action.
For more information about WUPs and how we can help you, don't delay and call us on 01451 832533.
About the Author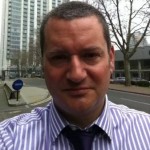 Mark Jefferson is a seasoned commercial finance professional with over 25 years' experience in financial services, much of that spent providing funding to SMEs. Mark has worked with many other firms in a similar situation to yours. Call Mark on 01451 832533 and you can also follow him on Google+