In brief
A winding up petition:
– is usually the last resort by a creditor wanting payment.
– can only be used where a debt exceeds £750.
– requires swift action to avoid, as the implications can be very serious.
What is a winding up petition?
It is an instruction, by a legal representative of your creditor, to have your company wound up in order to recover their money.
It usually occurs when the person your business owes money to has lost trust in your firm, perhaps because of a string of unfulfilled promises to pay. They will incur substantial legal costs, so must be reasonably confident that they will get at least some of their money back.
HMRC uses winding up petitions to put pressure on companies with unpaid tax bills.
Your business will be pursued for both the original debt and the associated legal fees, which could be over £1,000.
What happens when a winding up petition is begun?
You will be aware that you owe money to your creditor, as they will have been pursuing the debt for some time. However, the winding up petition could come as a nasty surprise.
The petition could be served at either your place of business or your registered office. From the moment you receive it, the sale or transfer of business assets is forbidden and if they occur, the court can declare the transactions void.
After waiting seven days from delivery, the creditor can advertise the petition in the London Gazette, bringing it to the attention of your bank and other interested parties.
The moment your bank hears of the petition, they are likely to freeze the business bank accounts, to prevent sale or transfer of assets. This also takes away your ability to trade.
If you negotiate repayment with the creditor, it will now include the fees they have incurred, and it does not stop the winding up petition from being heard by the court. Other creditors, having discovered what's going on, could also intensify their legal efforts to get payment.
How can my business survive a winding up petition?
It is very important to take legal advice, as this can be a technically complex area.
For a business that's fundamentally sound, but finds itself in this position through major cash flow problems, it's possible to find a way through and continue trading.
If the court can be persuaded to grant an Administration Order, this creates breathing space, during which a Company Voluntary Arrangement could be entered into. This is where the company agrees with its creditors a process for repaying its debts, often over several years.
However, if the court cannot be persuaded that your business is viable, it will be wound up its assets sold to pay creditors, and your conduct will be investigated. Should you be found guilty of wrongful trading, you could be banned from holding a directorship for up to 15 years.
How can my business avoid a winding up petition?
If your business owes substantial amounts of money, particularly to HMRC, it is in danger of being presented with a winding up petition. The best defence against this is to prevent matters from reaching that point.
This means raising working capital in order to pay the debts. You'll have tried the usual options, and either been turned down or reached the limit of what you can borrow. That's why you're in this predicament.
Business Recovery specialises in helping viable businesses raise extra cash, often from sources they had not previously considered. We work with a network of funders with money to lend.
Hundreds of businesses have benefited from our expert knowledge and experience of commercial funding. If your business could benefit from a fresh injection of cash, give us a call right now to find out how we can help.
It will cost you nothing and it could make the difference between your company being wound up or continuing to trade successfully. Ring us now on 01451 832533
About the Author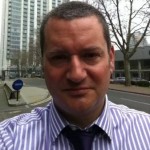 Mark Jefferson is a seasoned commercial finance professional with over 25 years' experience in financial services, much of that spent providing funding to SMEs. Mark has worked with many other firms in a similar situation to yours. Call Mark on 01451 832533 and you can also follow him on Google+