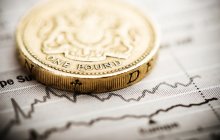 Many businesses face financial hardship when they first start out and it is important that a company owner determines how they can proceed, whether it means closing a limited company or continuing to carry on business.
Determining if you need to close your limited company will depend on whether the company can pay its bills or not. If the company is solvent (can pay its bills), you can apply to have the company struck from the Register of Companies which is the central registry of companies. The other option is to begin a member's voluntary liquidation.
The most cost effective way of closing a limited company is by striking it off the Companies Registry.
If you plan to have your company struck off, it must be solvent and all debts of the company must be paid. The company cannot have traded or sold any stock for three months prior to being struck off. The company cannot have changed names three months prior to being struck off and it cannot be threatened with liquidation. Also, there cannot be any creditor agreements such as a Company Voluntary Arrangement.
The directors of the company must provide notice of their application to strike off within seven days to any creditors, employees, shareholders, managers and directors. If the rules are not followed the directors of the company may face hefty fines or prosecution.
Staff must be paid out their final wages or salary and you will need to inform HM Revenue and Customs that your company is no longer trading and will be dissolved. You will need to pay out any final balances of PAYE and NI and then have the company's payroll scheme closed down by the HMRC.
If your company is unable to meets its financial obligations, it is considered "insolvent". Closing a limited company under these circumstances must be done using the creditor's voluntary liquidation process. When a company is insolvent, all of the directors are legally responsible to protect the creditor's interests ahead of those of the company. A company could work around the possibility of being forced into liquidation by applying to be put into a Company Voluntary Arrangement. If your company is not paying its creditors, it could be forced into compulsory liquidation.
Some businesses do not really want to close their limited company and in that case, they need business rescue. If a company is not able to pay their debts this should not be a reason to close down a business. They may need some special assistance that offers some free advice for these particular situations. It is important for a business to get back on track and if it needs to be closed, then that should be on your own terms, not terms that are dictated to you by a receiver.
Your company can be saved from closure and you can get away from the pressure that your bank is placing on you, along with your creditors. You may have forgotten about the assets of the company and you can find out what those are worth and how to use them to your advantage by using asset finance.
Companies are often put into administration for unpaid debts. This can usually be resolved if they received payments that are due to them earlier and invoice financing can help with that issue. Find a company that takes care of business rescue services and you will find the relief that you seek as well as suitable solutions to your problems.
About the Author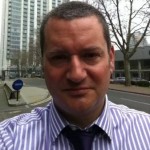 Mark Jefferson is a seasoned commercial finance professional with over 25 years' experience in financial services, much of that spent providing funding to SMEs. Mark has worked with many other firms in a similar situation to yours. Call Mark on 01451 832533 and you can also follow him on Google+