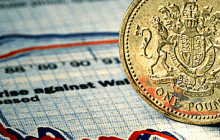 In the early days of a fledgling business, it can be hard to imagine how your business can grow; whether or not you can maintain your current staff team or how you can increase profits or equity. Alternatively, it may be that you have a long standing business that has recently hit hard times. Rejuvenation or a business turnaround can breathe new life into your company and see your profits soaring once again.
Part of the problem when a small business or company falls into the quagmire, is that they can not identify how they got there in the first place. You need to map out where you want to take your business and decide on your goals or it will just stagnate. If you want to increase profits, you need to look at increasing productivity, whilst looking at how efficiently you run your business on a day to day basis.
Sometimes with the best will in the world a fresh pair of eyes from an outside company specialising in business turnaround can make all the difference between a successful business and one which risks having to call in the company insolvency practitioner.

Most plans have a set period, usually a hundred days, in which to turn around a flagging business concern. All plans need to be risk assessed with a view to the reaction of clientele, investors and creditors, if you are going to avoid an unmitigated disaster, which could ultimately lead to liquidation by means of a company insolvency practitioner. Clear and honest communication with these key players is of vital importance throughout the project. Be clear on what you are going to cut or strip back on in your company and be prepared to be ruthless, when streamlining the operation.
The business turnaround strategist may recommend a performance review to really strip the company back to the bare bones of the operation and look at where the successes are but inevitably where the failures are, so to make necessary changes. Then a recovery strategy needs to be put into place to deal with the failing areas identified within the company. The truly scary but exciting part of the process is the actual implementation of the plan. As the plan is implemented, the improvement of company performance will need to be regularly reviewed to make sure the turnaround is working and that the company is definitely showing signs of recovery.
If the business is unable to turnaround as a result of these actions, then the next step would be to look at specialist solutions and in this case, it would be time to consider enlisting the services of a company insolvency practitioner to review your business. The company shareholders and management team could then consider with accelerated disposal, whereby all or part of the business is sold off or that the company undergoes a solvent liquidation of assets.
If your business' prospects are looking grim it might be time to re-evaluate where it is going and seek specialist guidance.
About the Author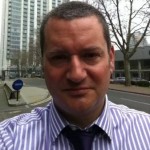 Mark Jefferson is a seasoned commercial finance professional with over 25 years' experience in financial services, much of that spent providing funding to SMEs. Mark has worked with many other firms in a similar situation to yours. Call Mark on 01451 832533 and you can also follow him on Google+