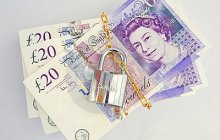 Every business is bound to go through a rough patch at one time or the other but it is important to get help before things get out of hand. Business rescue comes in many forms to provide solutions for the different problems that plague a firm whether big or small.
Business Recovery Services has specialists with the necessary experience to provide tailored solutions to any business problems offering impartial advice based on their expertise and knowledge. It has a number of products, services and solutions on its platter that are aimed at providing a helping hand for a floundering business.
The products offered by this business rescue service include asset finance, trade finance and invoice finance. Assets can be a great source of funding for a business as they all have value and business rescue can help unlock their potential to be an extra source of funding when the need arises. Asset finance offered by Business Recovery allows a company to improve their cash flow and to enjoy double benefits of both current and future value.
Trade finance deals with the day to day activities that a company does to keep themselves afloat. Sustaining a successful trade can be especially difficult with the hurdles that are ever present but the right partner can help minimise the risks. Invoice finance helps improve the cash flow of a business through a number of ways and can even protect it in case a customer is unable to foot their bill.
The services provided by Business Recovery Service include unlocking cash from the business assets whose value be tapped into to help grow a business and funding export and import which is an extension of trade finance. When a company is facing problems some actions can lead to more debt or further losses and for worst case scenarios the insolvency of a company.
Business rescue service can help it navigate out of these murky waters and onto safe passage that will see it grow. This is done by the provision of solutions such as improving cash flow, business rescue, financial restructuring and business turnaround.
Despite what many may think, the problems that a company faces are never unique and there are others who have been in the same situation. This is not to say that there is a one size fits all solution but the solutions can be tailored from previous dealings of a similar nature and adapted to the current situation.
Becoming knowledgeable about the causes of the problem such as insolvency which can creep up on a business and be catastrophic can be extremely helpful not only in creating a solution but preventing a repeat of the problem as forewarned is forearmed.
Business rescue service helps in shifting the slides so a business can grow as it too but it also provides information that is critical in deciding what solution method is appropriate and arming a business against succumbing to the pitfalls that are present in every industry. Business rescue is imperative both for new and established businesses and when sought at the right time it can save a business and is therefore an investment worth making.
About the Author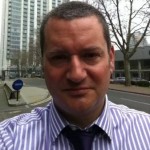 Mark Jefferson is a seasoned commercial finance professional with over 25 years' experience in financial services, much of that spent providing funding to SMEs. Mark has worked with many other firms in a similar situation to yours. Call Mark on 01451 832533 and you can also follow him on Google+